A Photographic History Of Trinidad, California
Compiled by J Scott Shannon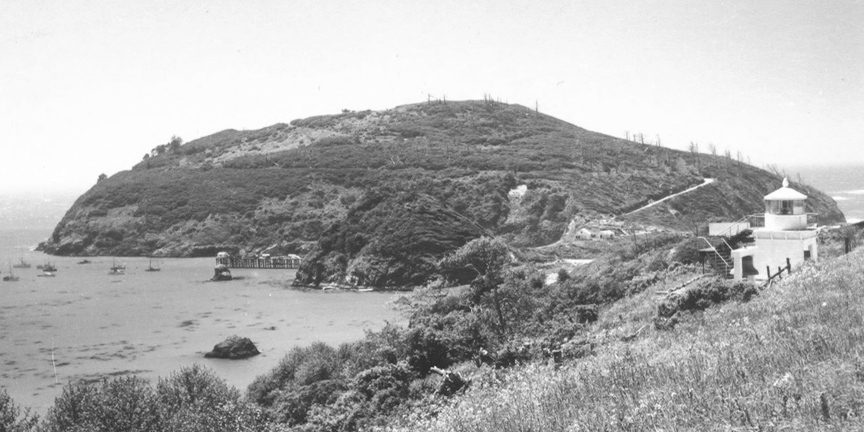 The photographs in this album were collected over a period of years from several sources. Principal among these were the late Ned Simmons of the Trinidad Museum Society, and Anne Odom, a 60-year resident of Trinidad. Ned and Anne provided much of the information in the photo captions, as well. Eventually, I hope to turn this site into a much more comprehensive source for Trinidad history, but for the time being, I hope these select images will suffice.
There are ten pages of photographs. At the bottom of each is the link to the next page. At the end, there will be a table of contents from which you can return to any of the pages on the site.
If you have any questions, comments, corrections, or if you'd like to submit an image to be included in the album, please email me at: jscott.shannon at gmail dot com.
Click here to continue...