A Photographic History Of Trinidad, California

Page Ten - Out with the Old, In with the New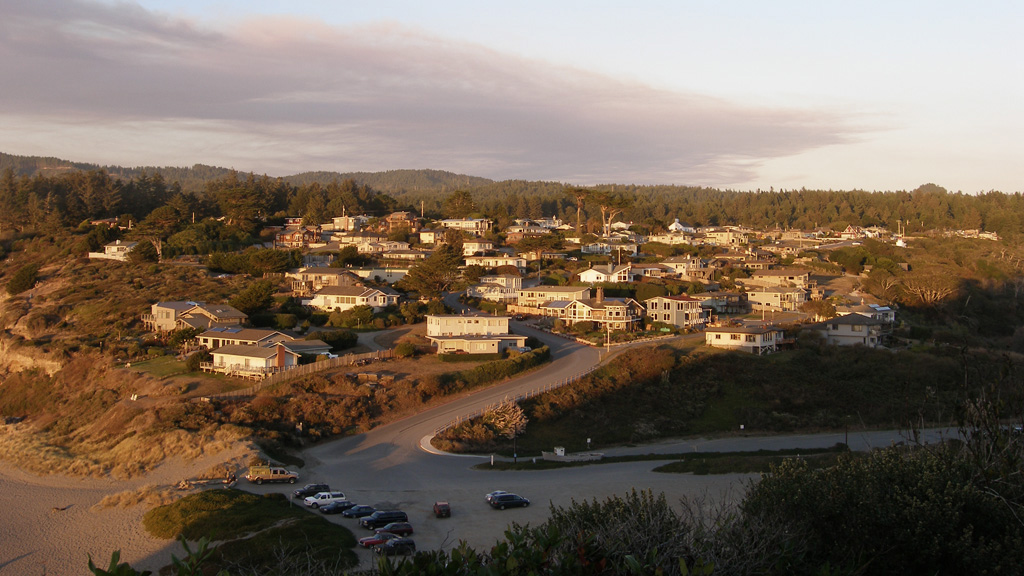 Well before the turn of the 21st century, Trinidad had become gentrified; far removed from its humble, fishing village roots.
Nothing symbolized this change more pointedly than the razing of the old hand-built wooden pier...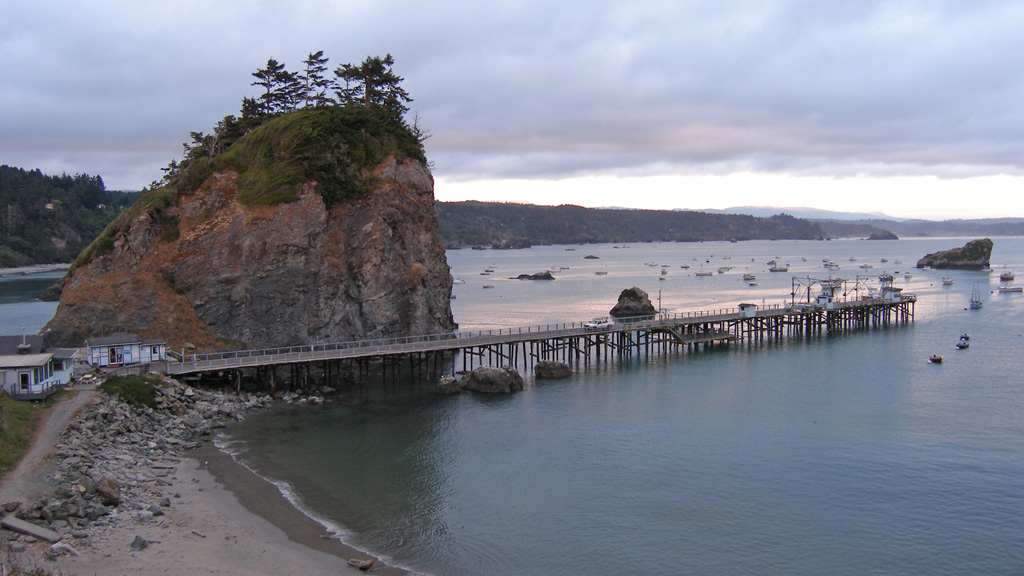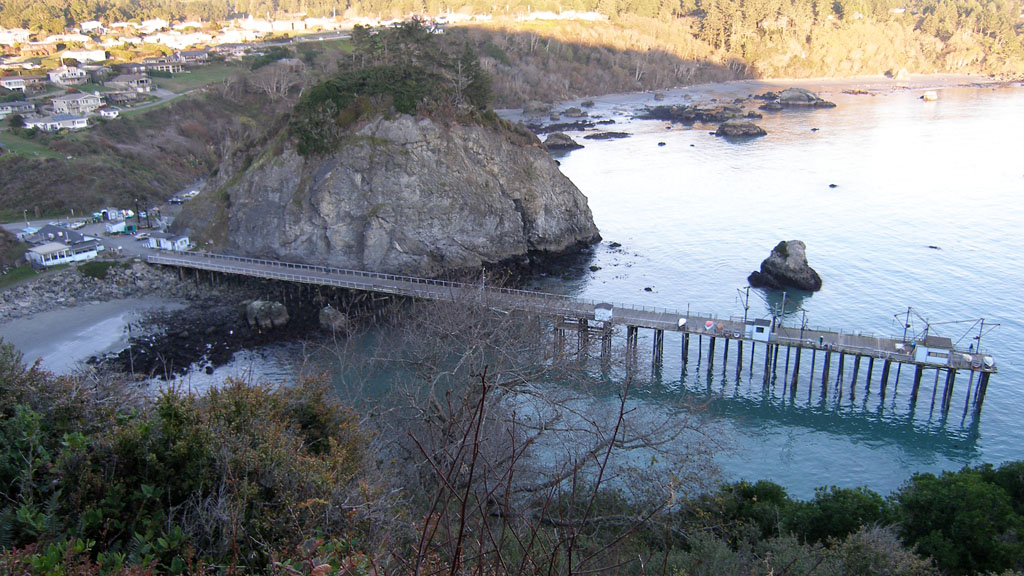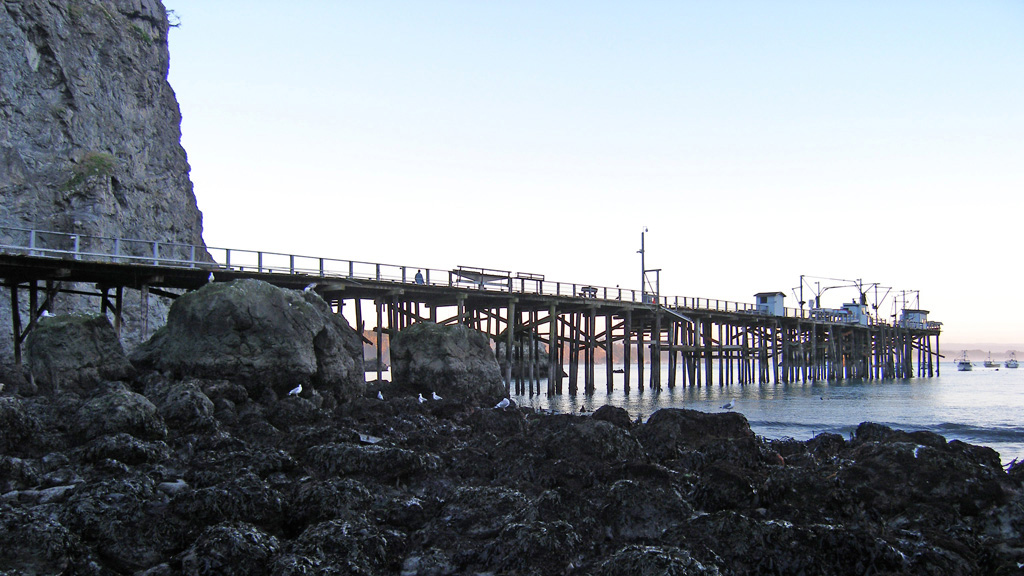 ...and its replacement by a modernist sculpture of prefab polymer pilings, polished aluminum railings, and machine-poured concrete.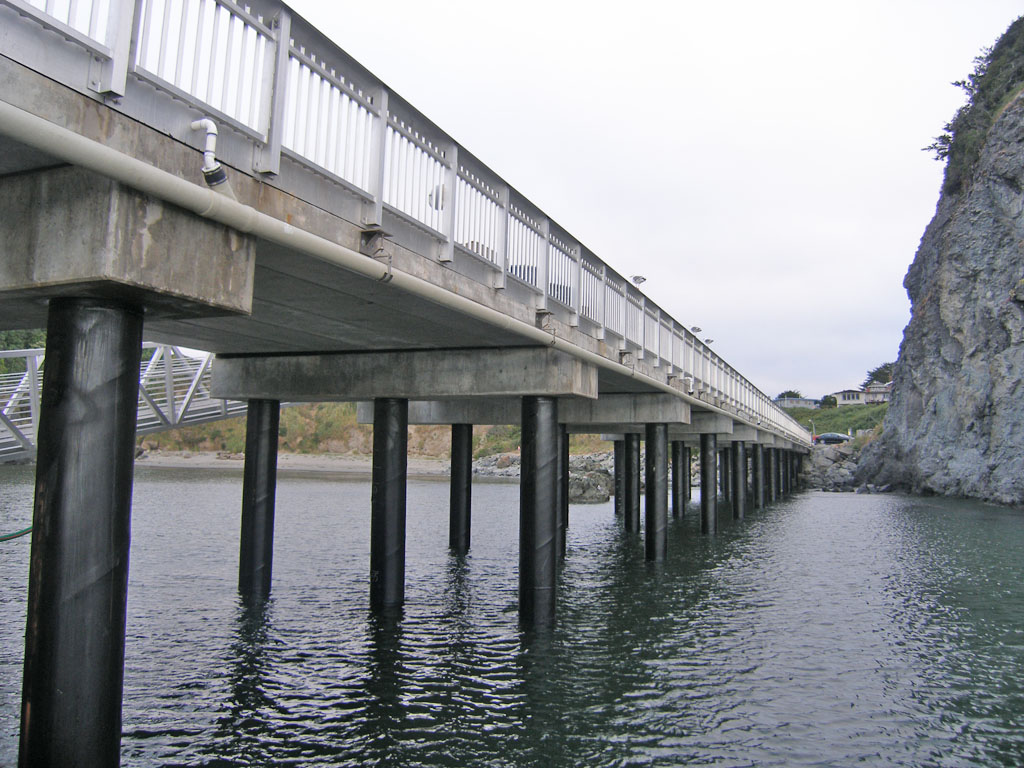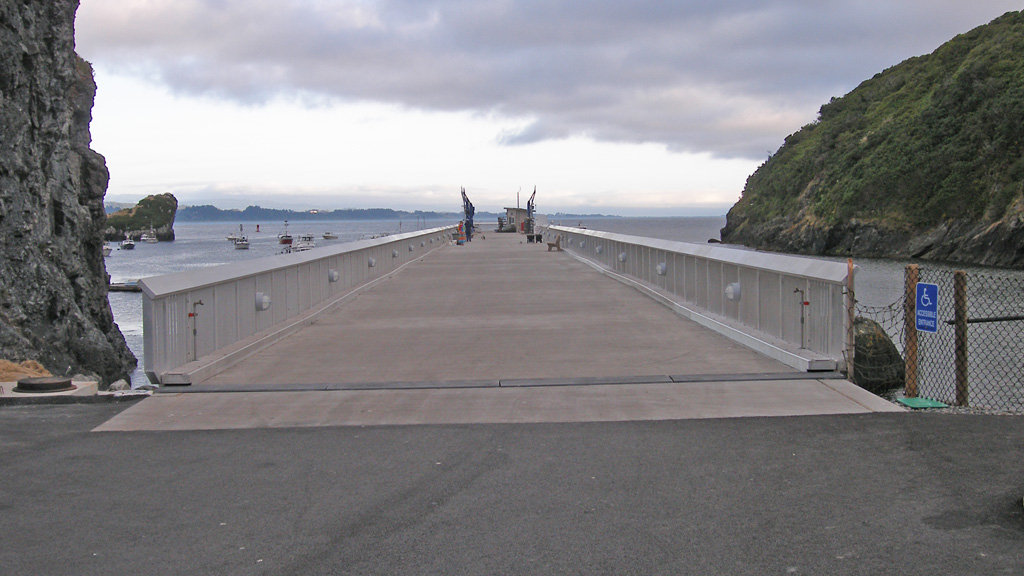 A new century has dawned in Trinidad Bay...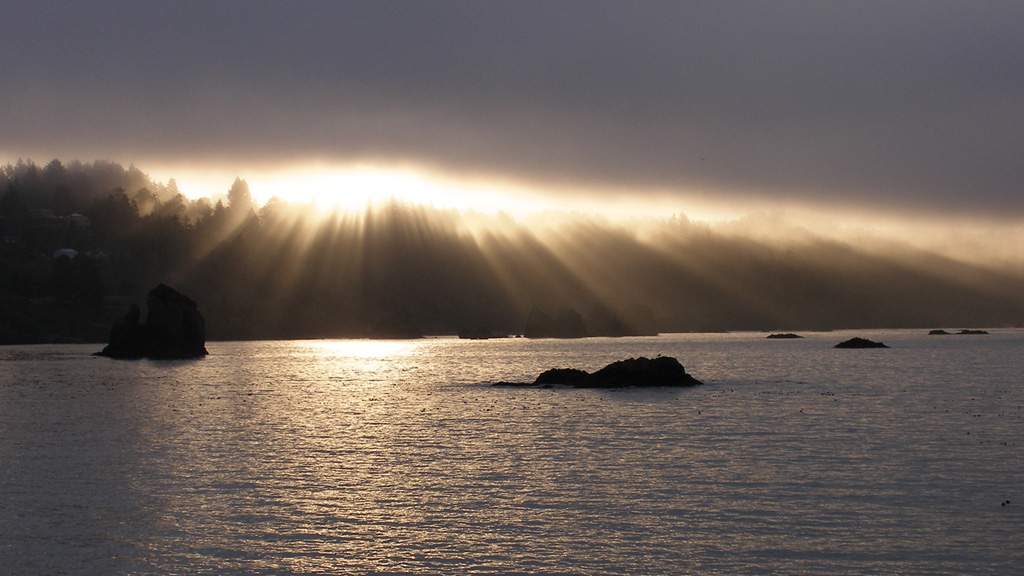 All photos on this page © J Scott Shannon, All Rights Reserved.
Click here to continue...