A Photographic History Of Trinidad, California

Page Nine - Strolling Through Town in the Sixties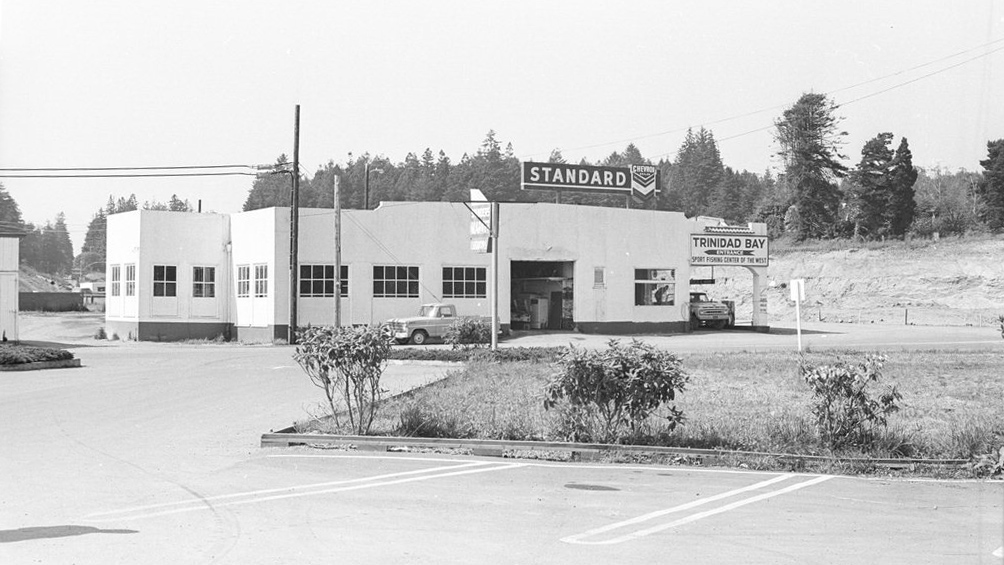 It's 1969 in Trinidad, and the old Saunders store has been demolished for the new freeway, but the Modern Garage still stands (though not for long).
(Photo by Katie Boyle; this and all photos on this page courtesy Humboldt State University-Boyle Collection.)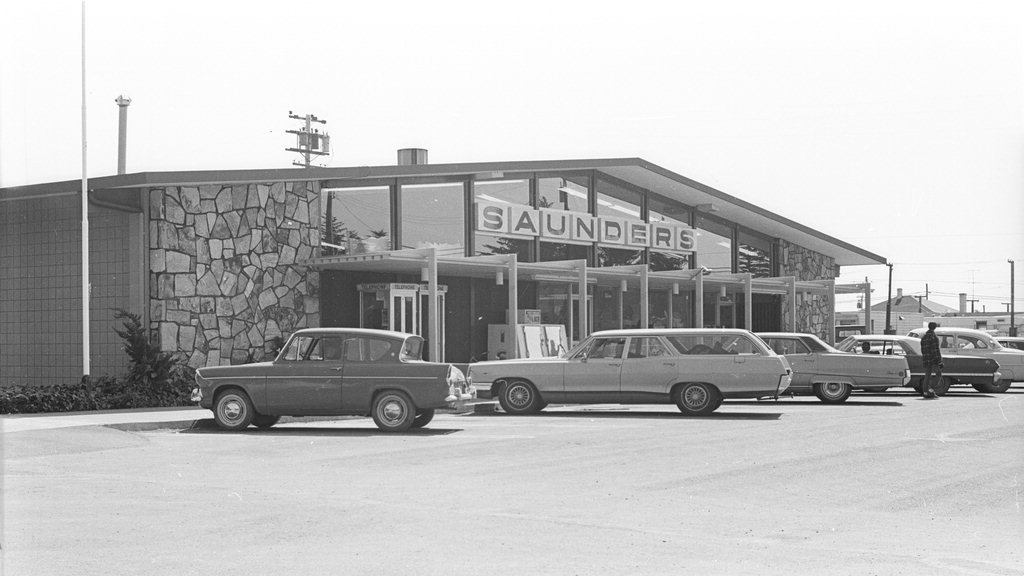 The new Saunders Market, which has actually been open for business for a few years already.
(Photo by Katie Boyle.)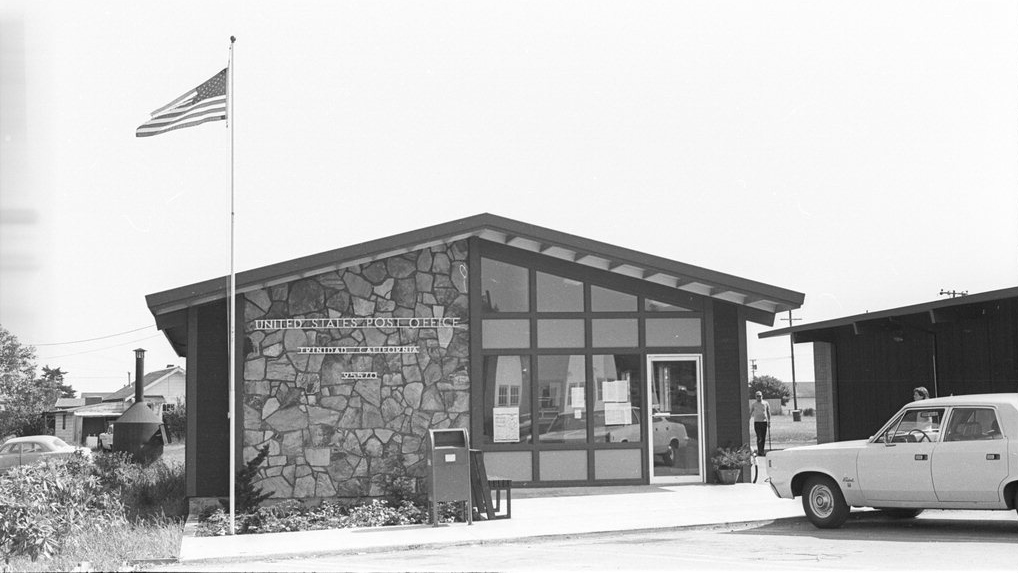 The Post Office is only a year old, though. It was dedicated on July 28, 1968: the 117th anniversary of Trinidad's post office.
(Photo by Katie Boyle.)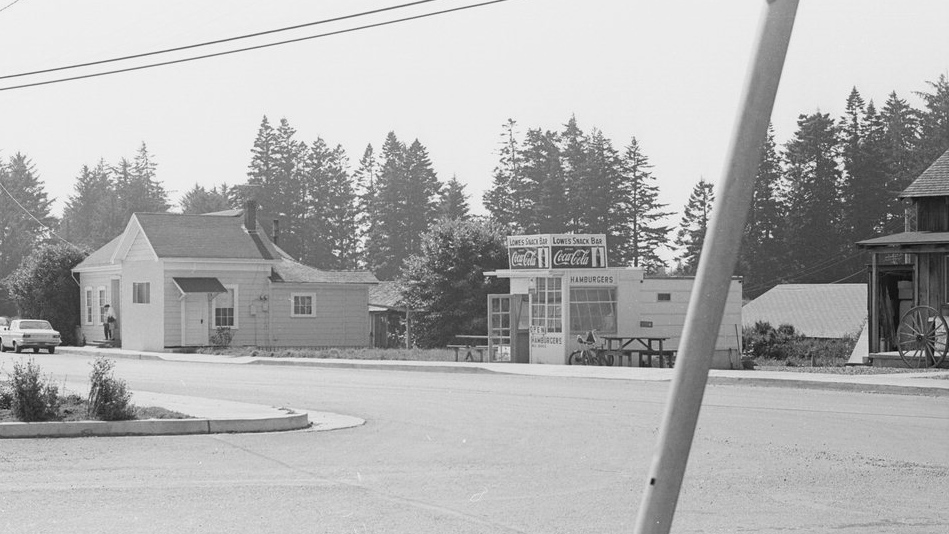 Before the Loz snack bar was on Main Street, the Lowe's Snack Bar was on Main Street!
(Photo by Katie Boyle.)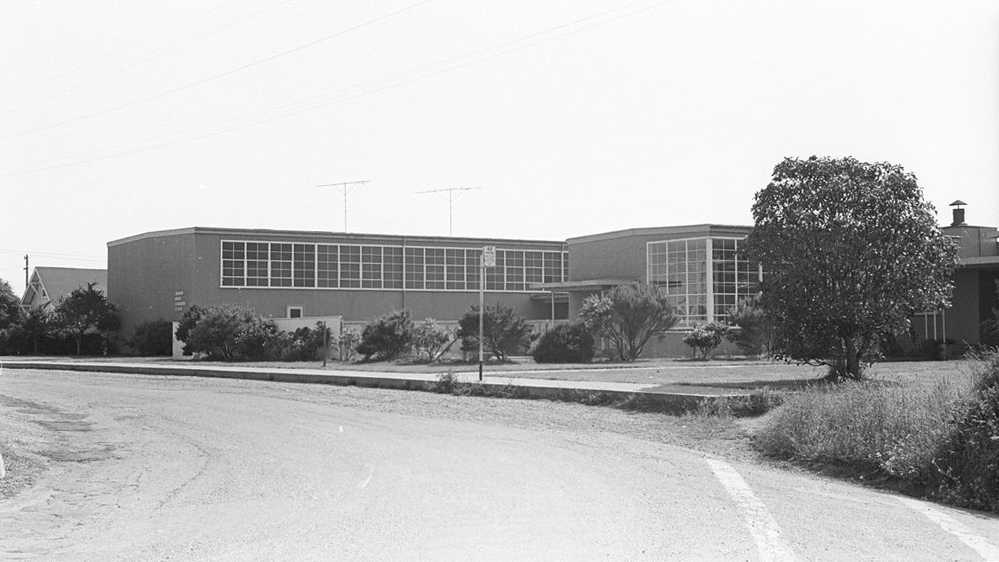 Trinidad Union Elementary School. Love those two huge color TV antennas. No cable television or internet yet!
(Photo by Katie Boyle.)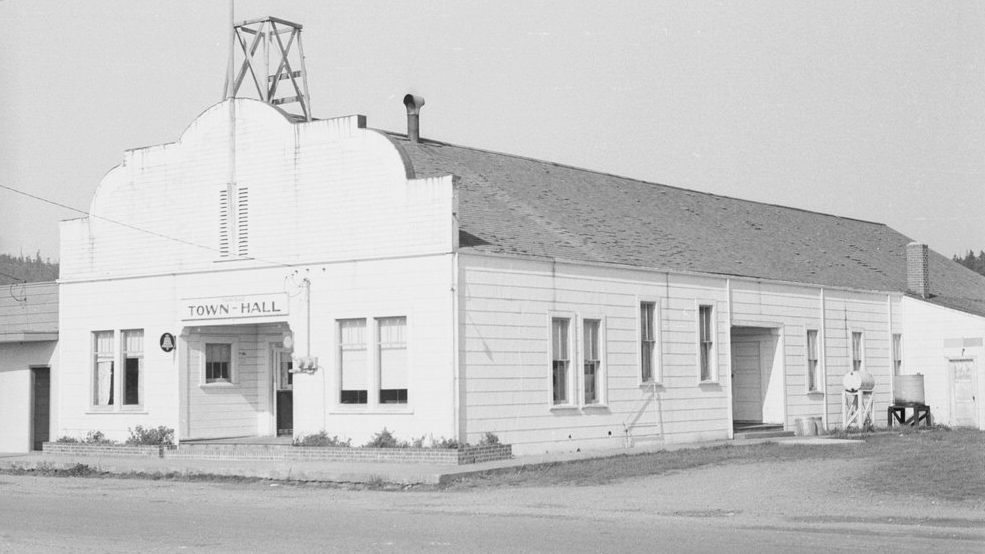 The seat of civic government, built in 1915.
(Photo by Katie Boyle.)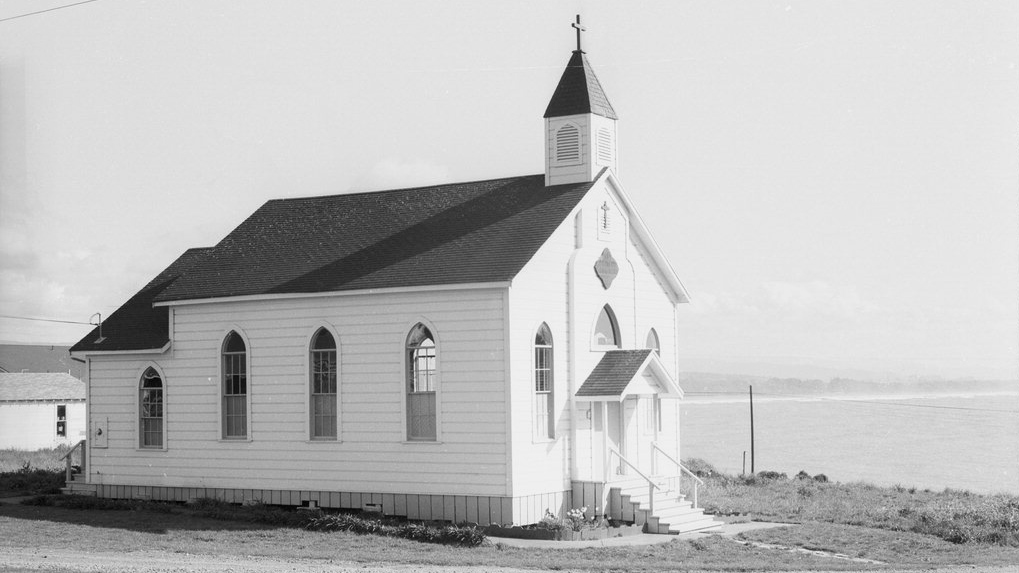 The newly-restored Holy Trinity Church, first erected and consecrated in 1872.
(Photo by Katie Boyle.)
Two mainstays of the local fishing industry: Katy's...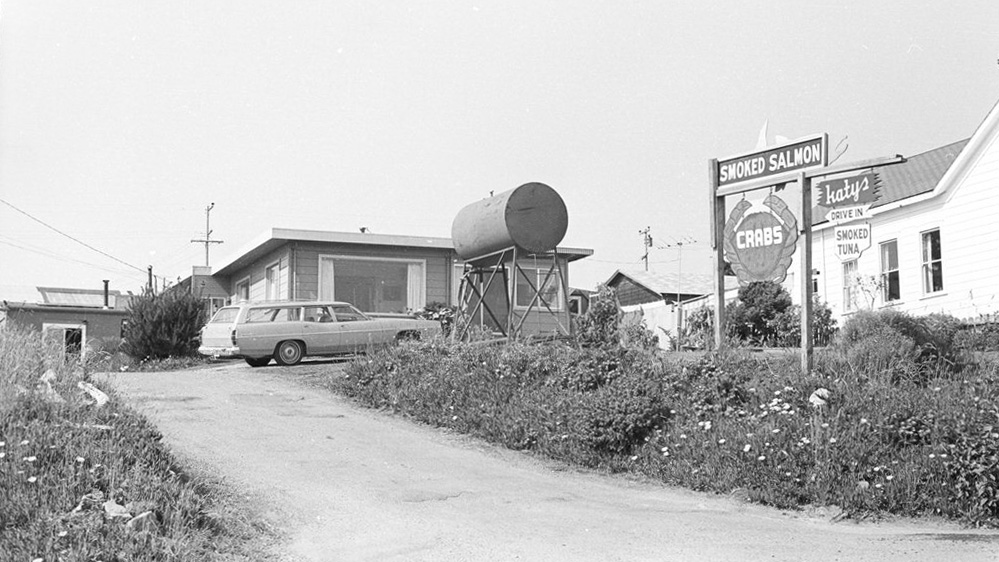 ...and the Trinidad Bay Smoke House.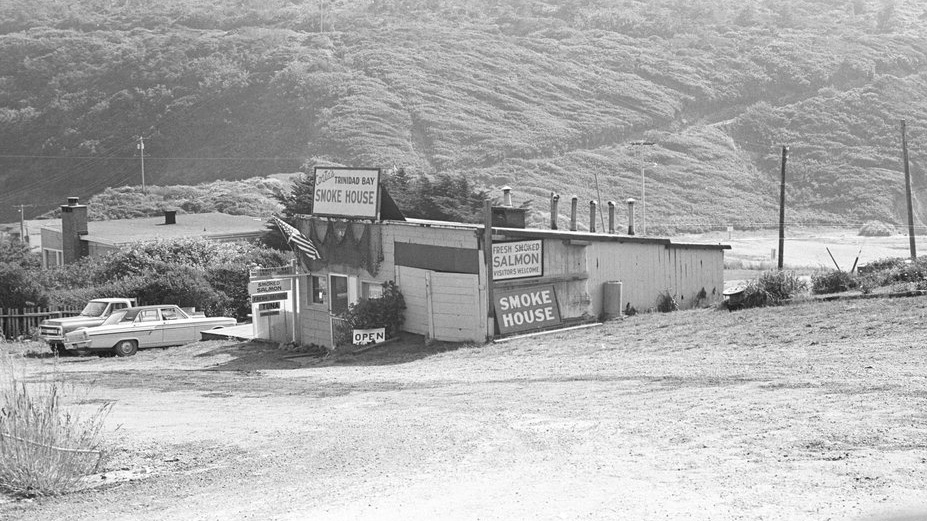 (Both photos above by Katie Boyle.)
And finally, our destination: the old Hallmark Pier.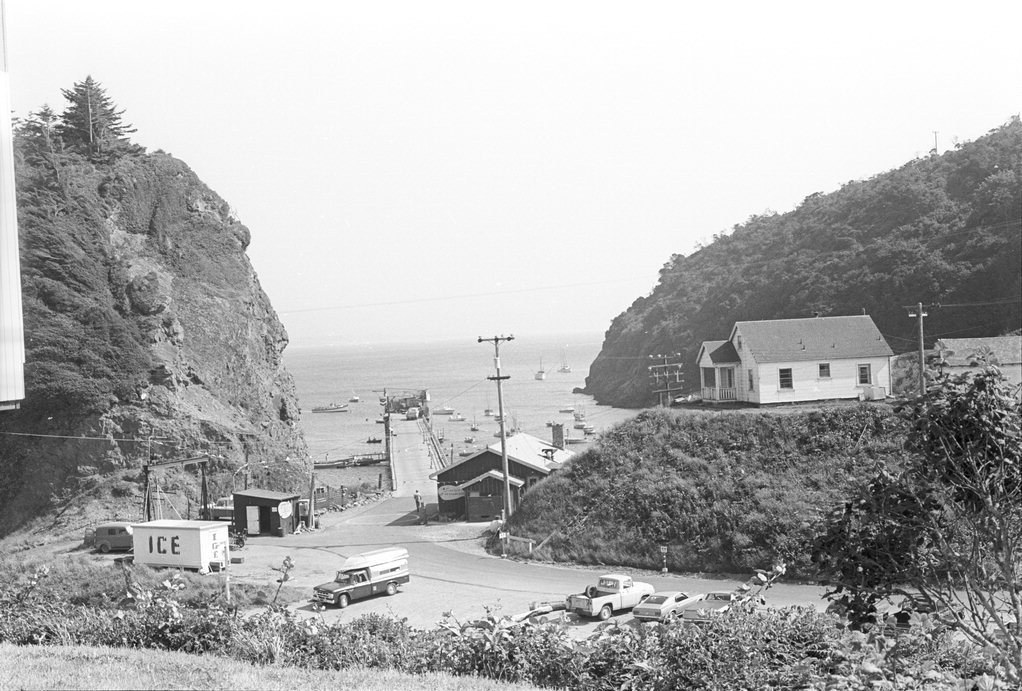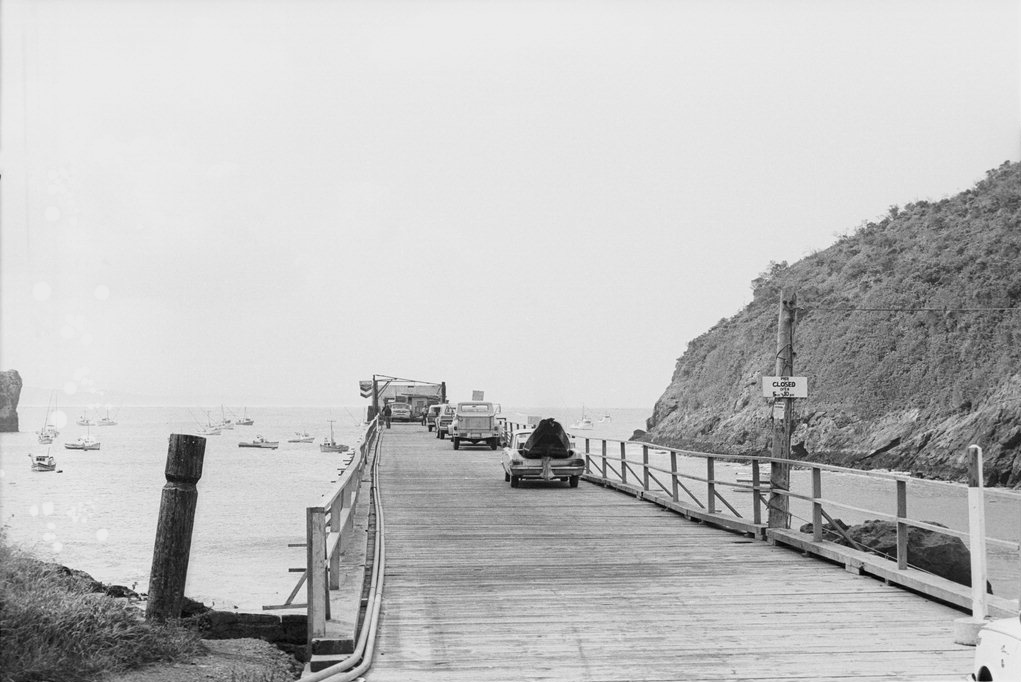 (Top photo by Katie Boyle, bottom photo by William Boyle.)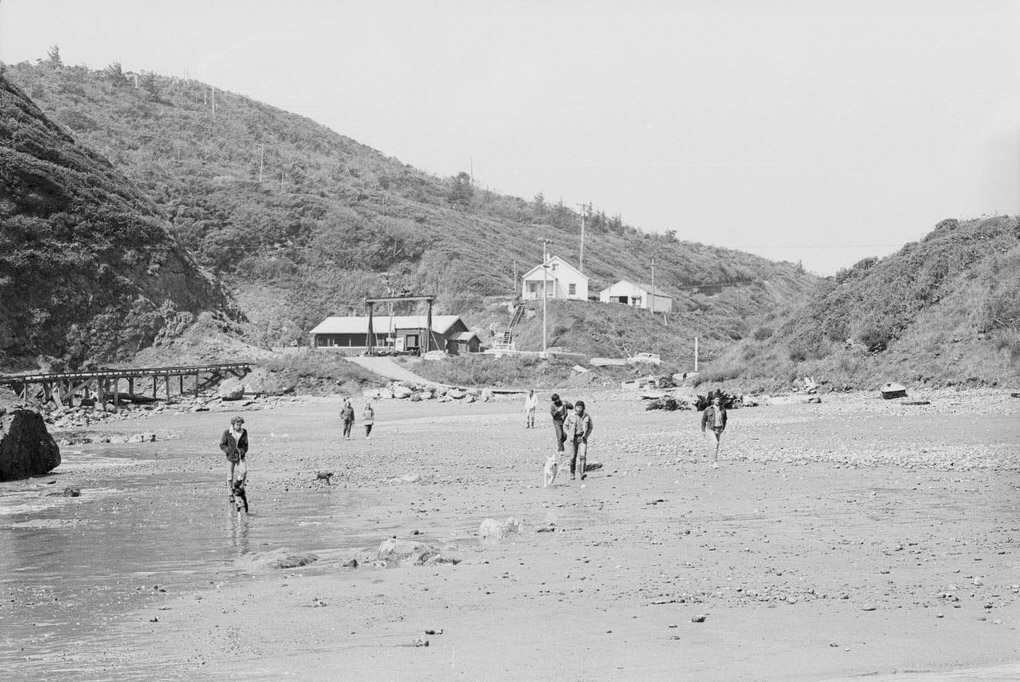 Might as well go look for some agates on Launcher's Beach while we're here.
(Photo by Katie Boyle.)
Y'know, all things considered, I think I'd rather stay in Trinidad in the '60s than return to the present. But return we must...
Click here to continue...