A Photographic History Of Trinidad, California

Page Three - The Early 20th Century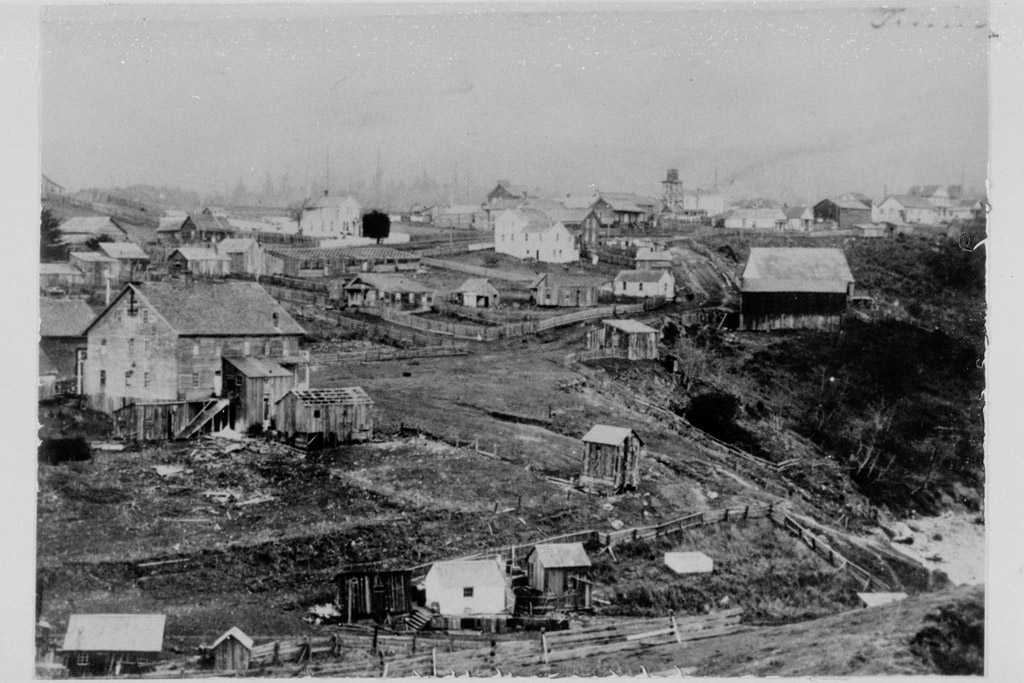 By the turn of the 20th century, the formerly prosperous older section of Trinidad had become quite run-down and dreary-looking.
(Photo courtesy of Anne Odom.)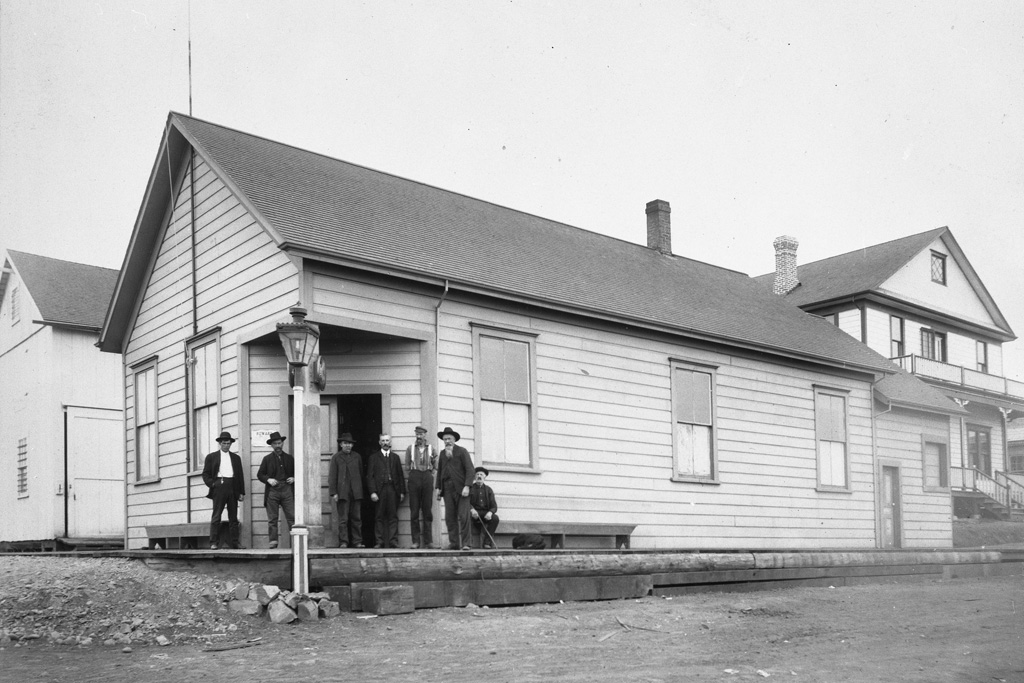 Pinkham's Saloon, Hotel and Livery Stable in 1901. Occupying the northeast corner of today's Trinity and Edwards Streets, the Pinkham Block was an early center of commercial activity in the new, modern part of town.
(Photo courtesy Humboldt State University Library-Palmquist Collection.)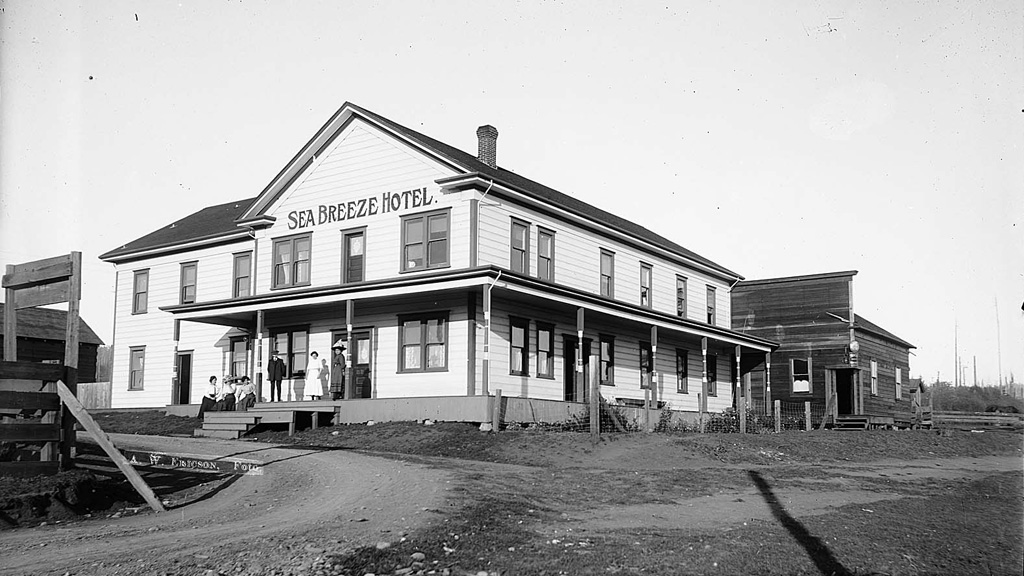 The town's first "upscale" hostelry, the Sea Breeze was later known as the Hotel Trinidad. The building burned down in 1950.
(Photo courtesy Humboldt State University Library-Ericson Collection.)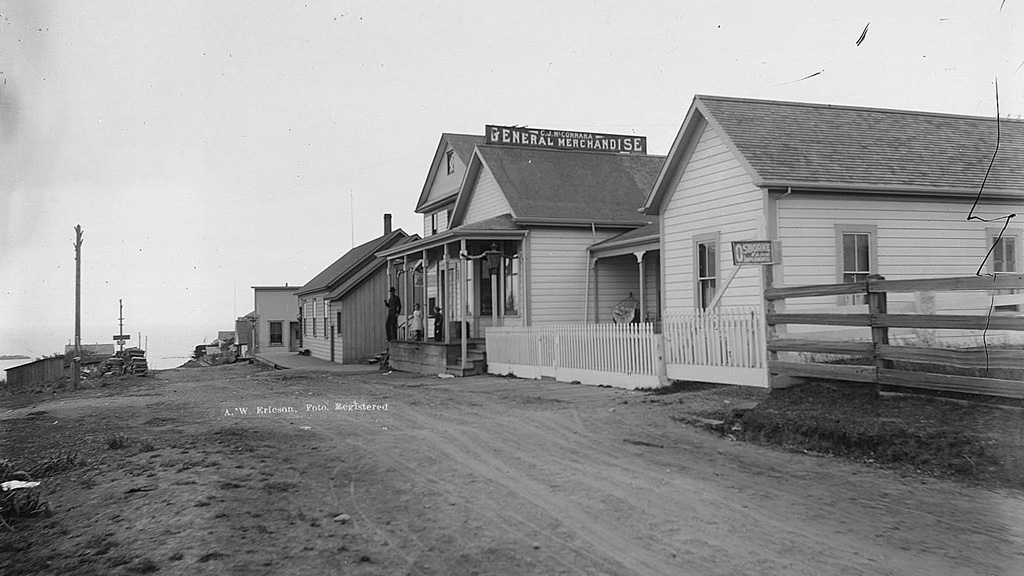 Looking west on Edwards Street, circa 1912. C. J. McConnaha's General Merchandise store (later owned by Moze Saunders) was another mainstay of early-automobile-era Trinidad. (Photo courtesy Humboldt State University Library-Ericson Collection.)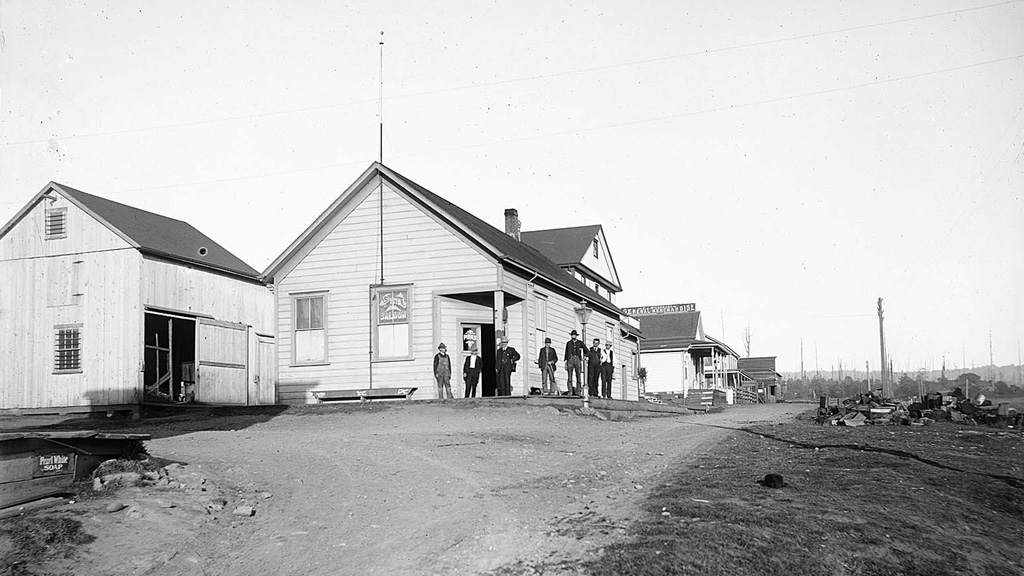 A contemporaneous view of Edwards Street, looking east. In the early morning hours of February 23, 1928, fire destroyed the Saunders Store and the Pinkham's livery stable (left), saloon and hotel. (Photo courtesy Humboldt State University Library-Ericson Collection.)
The last class of the pioneer-era Trinidad School, 1913.
(Photo courtesy Humboldt State University Library-Boyle Collection.)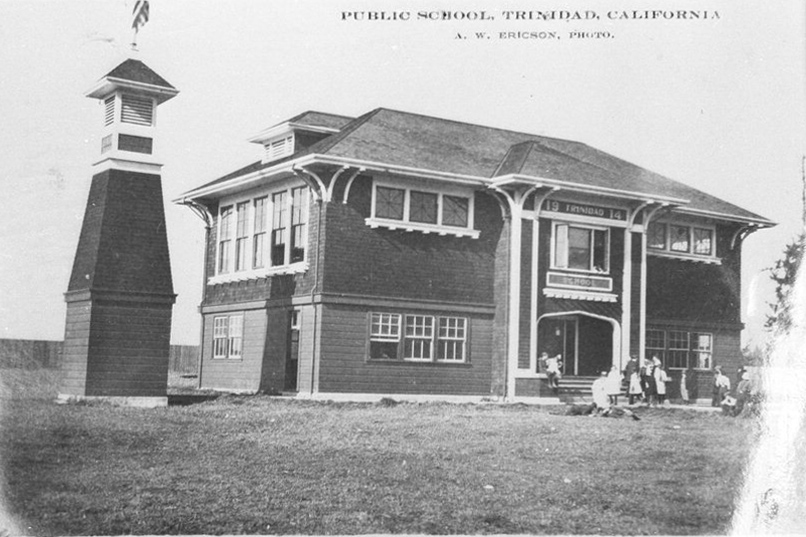 The new Trinidad School, 1914. It would be destroyed by fire 35 years later, and replaced in 1950 at the same location by the present school.
(Photo courtesy Humboldt State University Library-Boyle Collection.)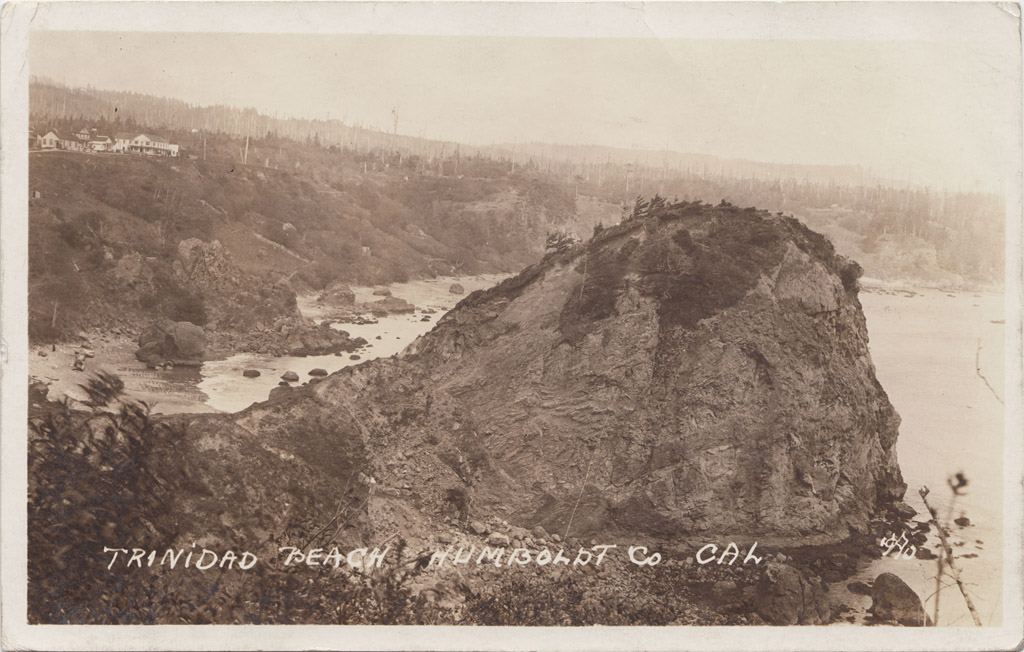 This rare postcard (postmarked 1919) shows Little Trinidad Head in its natural state. On the bluff below town is the abandoned Yurok village of Tsurai, the last resident of which died in 1914.
Trinidad circa 1920. The new coastal alignment of the Redwood Highway is being constructed at this time.
Click here to continue...